Ever wondered what your viewers prefered better? Vanilla or Chocolate? Boba tea or Coffee? Rice or Noodles? We have intrtoduced a new feature that lets our users answers these questions while live streaming. It's our new feature "Poll of the Day". Now you can add a poll question + two answers for your audience to choose from. The results are shared in real time as well by simply pressing the "POTD" icon located on the left hand side of the live stream.

How to get started? It's simple: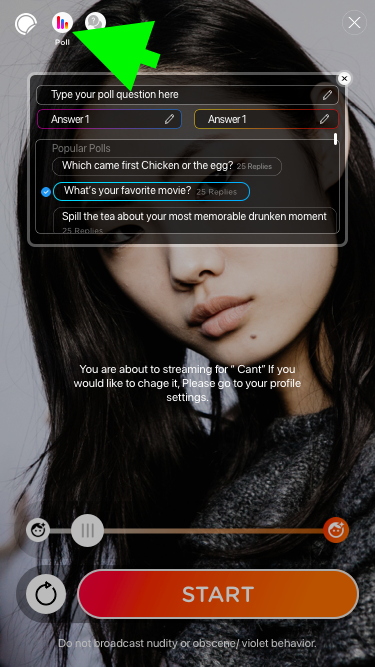 First go to the live tab and press on the live stream icon
Now once you are on the pre stream page, you are going to press the sticker icon on the top left of your screen
You will then notice our new "Poll of the day" feature
Here you will have the option of writing down your own poll question you would like to ask your viewers, or you can choose from our "popular polls" which consists of EME live streamers polls which gained the most engagement
After your poll is set up, all you have to do is press "START" and you're off!
---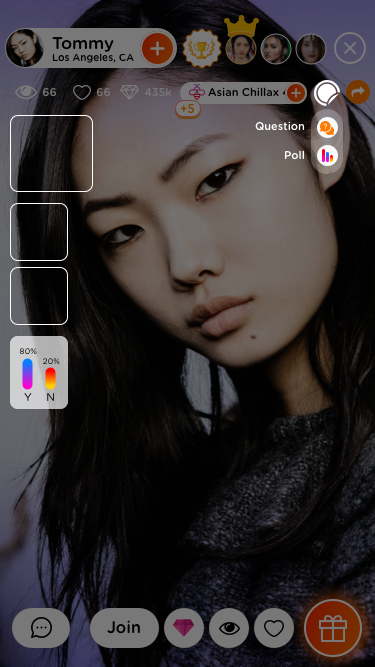 Once in a Live Stream (as a streamer), you can set a new poll if desired.
All you have to is press the same sticker button as it is in the pre-stream screen, then you will see the "Poll" option
Press the "Poll" button, then then enter in your new poll Q&A.
It's that simple!
---
Thank you for being a part of the EME community!
With love,
EME HIVE
Questions or concerns? Reach out to us at hello@emehive.com