We have developed a new UI for our dating experience!
So now you can alternate from our classic grid view, to our all new full profile search view.
Just follow these simple steps!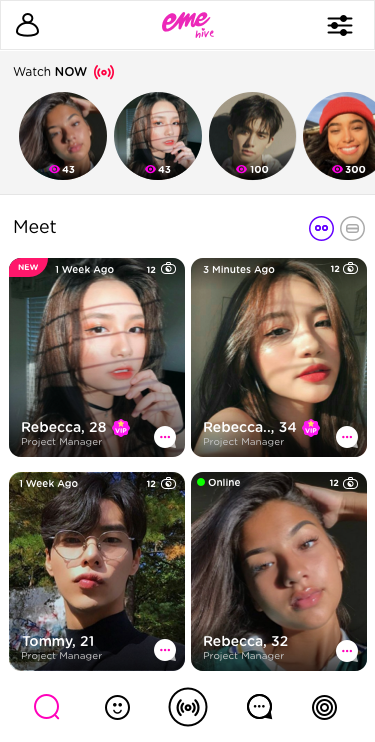 Above is the classic search view for dating
---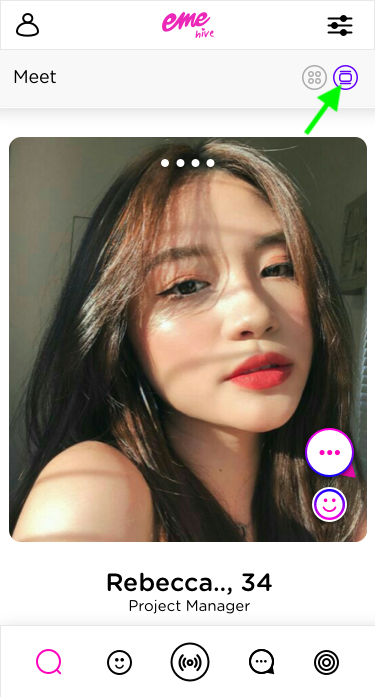 If you press the icon (where the green arrow is pointing towards), it will transform your view to the new profile dating experience.
Now you can see a bigger & fuller perspective of our dating community.
And you can send a smile right away without having to go to the users full profile!
---
Thank you for being a part of the EME community!
With love,
EME HIVE
Questions or concerns? Reach out to us at hello@emehive.com