Ever wondered how you match up with fellow EME Live Streamers? Want to test your core audience? Well we have the solution and its called BATTLE MODE!
We have an existing feature in our live streaming community named Battle Mode. Here you can battle random live streamers to see who can receive the most gifts in a 5 minute time period. This feature allows streamers to guage just how much their fans like their streams, while also helping them beat the other streamer in a live battle.
Its simple, just follow these steps: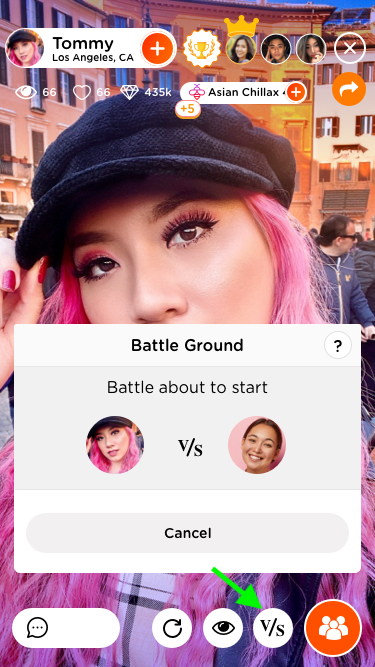 Press the versus "V/S"button, then we will search throughout the EME network for a battle partner for you.
---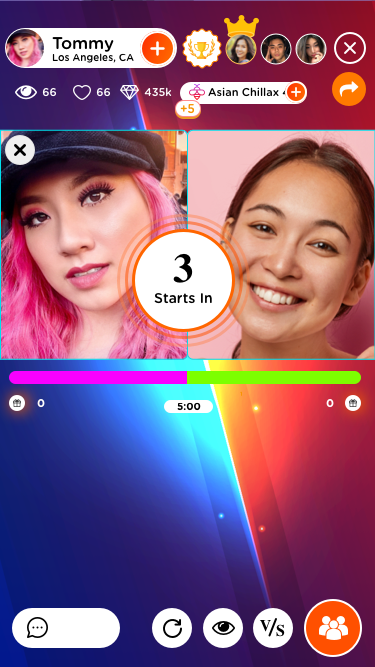 Once paired you will see your opponent & prepare for BATTLE!
---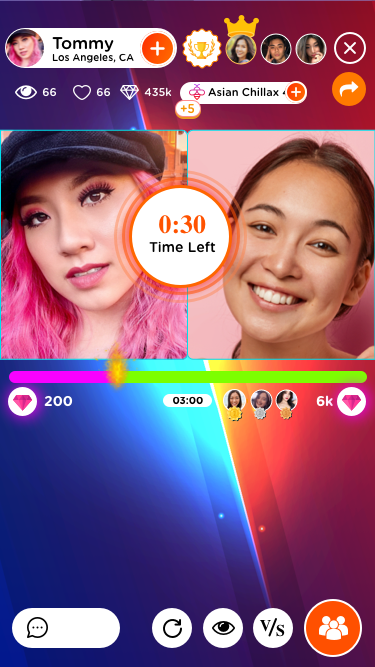 The Battle lasts for 5 minutes (unless a streamer quits before the time marker)
We will both streamers when there is 30 seconds left in the battle. The opportunity is there for you as a streamer to get your fans to send you more diamonds. Don't give up!
---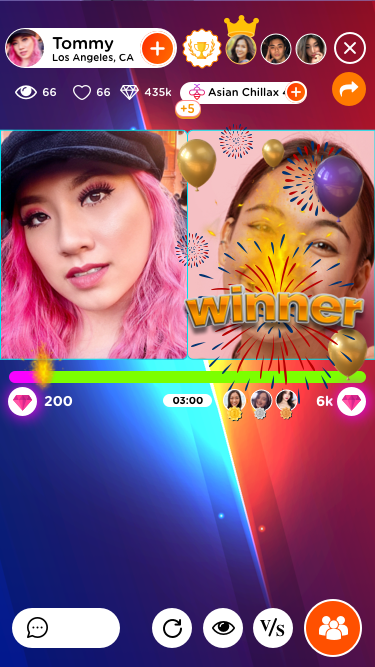 The user with the most diamonds earned during the battle will be awarded as the winner of the battle
Keep in mind that both streamers will keep 100% of diamonds earned during the battle
---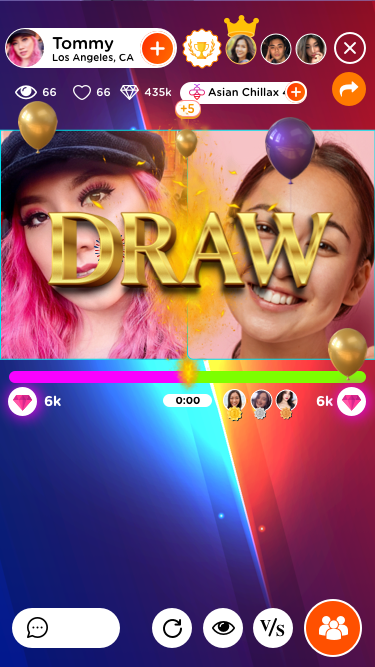 In the event both streamers earn the same amount of diamonds during the battle, the end result will be a draw
Both streamers will keep 100% of diamonds earned during the battle
---
Thank you for being a part of the EME community!
With love,
EME HIVE
Questions or concerns? Reach out to us at hello@emehive.com