Why not make it a COMBO?!?
Ever felt like you wanted to stand out from the crowd during your favorite Live Stream? Ever felt like sending one gift at a time is not enough to shine from the rest of the pack? Do you really want your favorite Live Streamer to take notice of how much you truly appreciate them? We have the solution for you at EME HIVE…COMBO GIFTS!
Now you can send multiple gifts at the same time with our new Combo Feature. The best part is that your Live Streamer, as well as everyone viewing will get to see your combo multiplying in real time! Your Live Streamer will certainly take notice once they see the combo in action.
Here's how: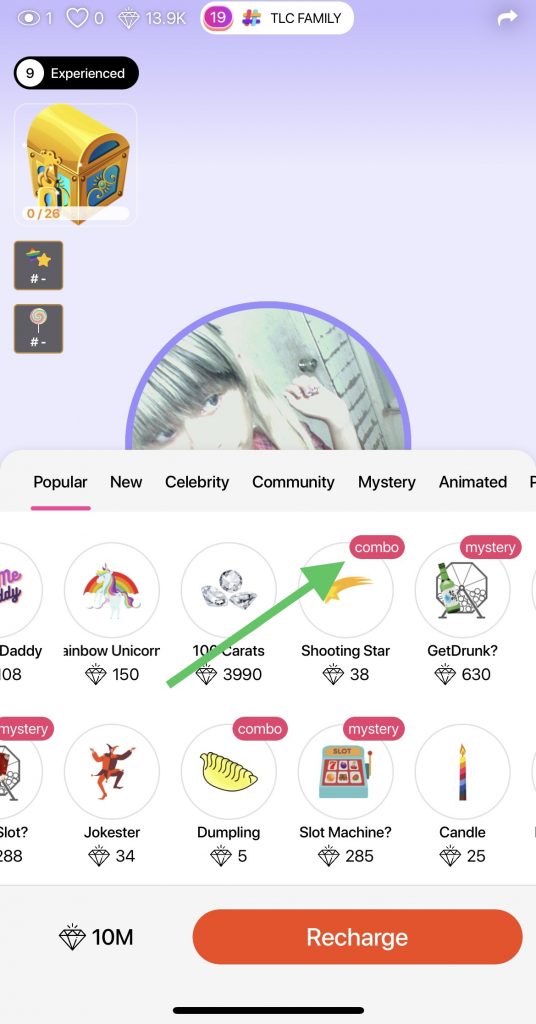 First go to your favorite Live Streamer & press on the Gift Tab icon (located on the bottom right of your screen 🎁). You will notice that certain gifts now will have a "combo" badge associated with them. This means they are enabled for combo gifting!
---
Now when you press on the combo gift, you will be given 3 seconds to add to your combo. Our interactive live stream will update in real time with your combo. The higher your combo is, the higher the reaction from your Live Streamer will be! What are you waiting for? Hop on a Live Stream & make your mark! See if you can send the highest combo from the rest!
---
Thank you for being a part of the EME community!
With love,
EME HIVE
Questions or concerns? Reach out to us at hello@emehive.com