Top 10 Halloween Netflix Shows You Would Want To Watch With Your Date
Watching scary movies during Halloween can be fun, exciting, or sometimes even regretful!
We selected some of the scariest movies on Netflix that we guarantee you will get cuddles with your date.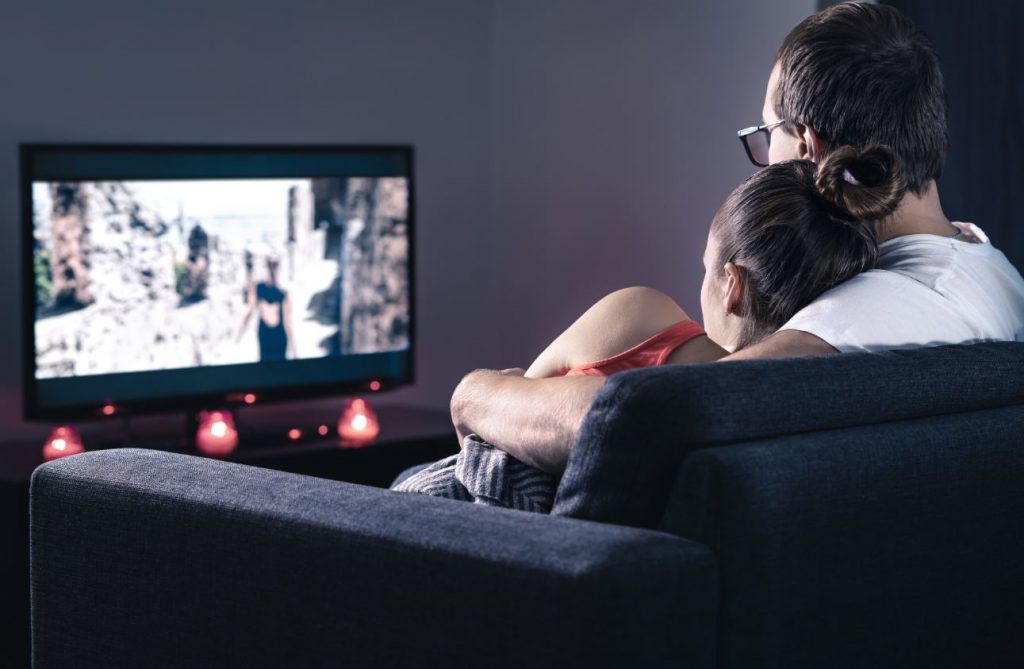 If you are not able to be in person with him or her, use the Netflix Party chrome extension to watch and chat in sync with your date. Perhaps, you might like to start a watch party with some friends on EME Hive too!
Let the nightmare begins… Muahahaha (evil laughter)
1) Shutter (Our Halloween Choice #1)
A photographer along with his girlfriend kills a girl on the road in an accident and speeds off.
Thinking that they were free of any criminal charges, they soon start to find unsettling shadows in their photographs.
Length: 1h 36m
Year: (2004)
Review: 7.8/10 ⭐
"Best horror movie. The second half is quite a bit scary and the last scene is something which I am not able to get over. Enjoyed every bit of it. Thumbs ups😄"
Base on a popular legend, this horror, and romantic tragedy is about a soldier who returns to his family just to find out devasting news about his family that occurred while he was at war.
He has issues finding the truth since anyone who dares to tell him is mysteriously killed.
Length: 1h 41m
Year: 1999
Review: 8.7/10 ⭐
"An emotional and moving film that is sensitive and loyal the story of Mae Nak, who is an important figure in Thai folklore. It encompasses both cultural and historical aspects and ideals of Siam, which go beyond much more than just a "horror story".
As this was made for local Thai audiences, what would be considered a 'twist' for a Western audience is told early on in the narration as the story is common knowledge in Thailand. As a Thai movie, its aim is a respectful and fresh retelling of this age-old tale in alignment with the unchanged ideals of Thais, not to play up the "twist" or the horror aspect. One of the ways it does so is by sharing the story through the perspective of both Nak and Mak and the pains they suffered separately from each other and together after his realisation.
For a Western audience it may be a simplistic movie but it is nevertheless a true to source telling of this story.
Strong actors were casted and while my only complaint is that most of Mak and Nak's lines are repeating eachothers' names, when they do have real dialogue, it is very touching and believable.
Also, a little misconception about their teeth: this is not intentional blackening unlike other parts of Asia but rather a side effect of regular chewing of betel nuts, which is still practiced in rural Thailand today."
High School loner goes on a scary adventure when he finds a Polaroid camera with a dark secret; does who have their picture taken with this camera, soon die!
Length: 1h 28m
Year: 2019
Review: 8.3/10 ⭐
"Polaroid details the horror that ensues after a high school loner, Kathryn Prescott as (Bird) gets her hands on an old (and haunted) self-developing camera, it doesn't take long to discover that those who have their picture taken meet a tragic end.
This re-created Final Destination, Ringu story has several things going for it. Frankly, some of the cause-and-effect dynamics of the story are much cleverer than you would ever expect. The backstory Klevberg and screenwriter Blair Butler un-spool is also quite creepy. The writers tried to create a little bit of depth to the main cast by adding a bit of back story to some essential characters. They also managed to create some twist like elements and those that hang in there to the end of this movie will like the final scenes the most.
Polaroid never transcends its B-movie budget, but it is oddly and unexpectedly fun Halloween movie. If you give it a chance as an avid horror fan, I'm sure you'll be able to appreciate it for what it is. It accomplishes what it sets out to do with it's creepy story."
Based on a rumored haunted condo in the city of Chiang Mai, this movie is about a family that moves into a rich neighborhood, where a scary and unexpected chain of events drove them to the edge.
This film had huge success debuting number one in Thailand!
Length: 1h 52m
Year: (2011)
Review: 9.0/10 ⭐
"This movie had me leave my lights on thru out the whole house for a month…. Its super scary that I didn't want to go to bathroom in the middle of the night. Don't watch this at night by yourself…."
The game Would You Rather takes an intense and deadly turn as a group of people has to compete against each other against their will to please a sadistic millionaire.
Length: 1h 33m
Year: 2013
Review: 7.3/10 ⭐
"I love my horror movies. This wasn't necessarily scary but extremely suspenseful. I think above all very entertaining. It doesn't dive deep into character development. It's a very straight forward plot. The movie is based on a game and it definitely keeps you wanting to know what's next. It may be simple but to me the ending was the best part as it should be. I do recommend people watching simply for the entertainment and the climax / twist at the end. It makes your heart race a bit imaging what it would be like to be in that situation. This is actually my second time watching and I'll probably watch again during Halloween lol."
A group of teens rents a house on Halloween to play games said to claimed lives years ago.
They soon find themselves playing in a gruesome game of Truth or Dare.
Year: 2017
Length: 1h 28m
Review: 8.5/10 ⭐
"It has been two years since the movie was released and now Netflix decides to bless with another Blumhouse's legendary movie in South Africa.
I really liked how this horror movie was also engaging on life choices, background and up bringing. It made me fall in love with the characters as they touched on life issues we face. I really wanna get into details with how each character moved me or sent a certain message. I don't want to be the one spoiling it for you but look out for Calax.
Give it a try, to hell with rotten tomatoes 🙂 😁"
During a 15-mile road march, an Army recruit mysteriously die.
Soon after, his fellow soldier has to face terrifying secrets while also facing supernatural events in their jungle island training camp.
Year: 2013
Length: 1h 18m
Review: 6.8/10 ⭐
"Pleasingly short and works really fine. Ah mixture of everything you might like about Asian horror. A good amount of more or less scary scenes. A big praise for not finding a single jump scare in the whole movie. Only working with atmosphere is always the better way."
8) Sleepy Hollow (Our Halloween Choice #2)
Base on the legend of Sleepy Hollow we have Johnny Depp playing a detective who was sent to a small town to investigate a series of violent deaths caused by beheadings.
Year: 1999
Length: 1h 46m
Review: 9.1/10 ⭐
"This movie is brilliant. Definitely a must-see for both adults and children. (around 12-13 and up) The acting is superb and feels both real and authentic. There is never a dull moment in Tim Burton's Sleepy Hollow. I grew up with it (it being one of my father's favorite movies) and I can truly say I am happy to have gotten the full Sleepy Hollow experience. It maintains its scariness throughout the film while also adding in some well-placed humor provided by Depp himself who plays Ichabod Crane: a man who is both afraid of spiders and squeals like a little girl whenever convenient. Definitely a must-see Halloween movie."
9) Danur: I Can See Ghosts
Base on the best-selling novel by Risa Saraswati, that was inspired by real-life events, Risa a wealthy and lonely eight-year-old becomes best friends with three ghosts.
This innocent friendship takes a dark turn when she almost crosses to the other side due to the influence of a malicious spirit.
Year: 2017
Length: 1h 14m
Review: 9.0/10 ⭐
"With the exception of the clumsy transition, Danur is not a bad film; the problem is that it has nothing new to offer, although fans of the horror genre will not find much they will not enjoy."
10) Eerie (Our Halloween Choice #3)
When an all-girls Catholic School experience a suicide accident, the guidance counselor leans on a ghost to learn more about the convent's abusive past. 
Year: 2018
Length: 1h 40mins
Review: 6.6/10 ⭐
"One of the best horror movie Philippines has ever produced over the past years. From cinematography to audio quality, story to direction, I am surprised how neat everything was all put together that it looked to me like I wasn't watching a Filipino production. This movie has set a huge stepping stone, and am very hopeful that more movies like this (even in other genres) would be looking this good or even better."