10 Best Virtual Date Ideas – How To Do It Right
With Covid 19 cases not looking to ease down in the near future, virtual dates are the way to go. Instead of whining about the "new norm", get creativity with our top 10 virtual date ideas.
1) Netflix Party
Now that movie theaters are close; you must bring the movie theater experience home!
Although you can no longer wrap your arms around your date as we traditionally do in theaters, studies show that more than 30,000 people prefer to watch a movie as a virtual date.
To make your virtual Netflix and chill session run as smoothly as possible, download a chrome extension called Netflix Party; it lets you sync up your Netflix viewing with your date.
Furthermore, the chrome extension also allows you to chat with your date via the chatting feature. 
2) Game Night
If both you and your date are into gaming consoles, then a game night will be ideal.
You can never go wrong with game night as a virtual date since it is simple, fun, and entertaining.
If you don't have a gaming system, have no fear, thank god that we have the internet!
There are plenty of simple online multiplayer games that are fun to play!
Also, check for mobile gaming apps that allow you to play with friends, those can be very fun!
If you are looking for a more intimate experience, you can play some games such as Two Lies One Truth, Truth Or Dare, Or 20 questions.
These games will be fun and help you determine if you guys are a good fit for each other!
3) EME multi-chat live stream with friends/couple- double virtual date.
When the whole world went into Covid lockdown, social unrest increased dramatically.
For example, shootings in New York City increased by 166% compared to the previous year.
People are born to socialize.
While it has been challenging to connect with your date while practicing social distancing, tech companies such as Zoom have all put out innovative virtual meetup spaces for people to meet their social needs.
Our very own EME Hive is a free service for you to connect with new people around the world through live video chat.
While you are at it, why go ahead with a double date!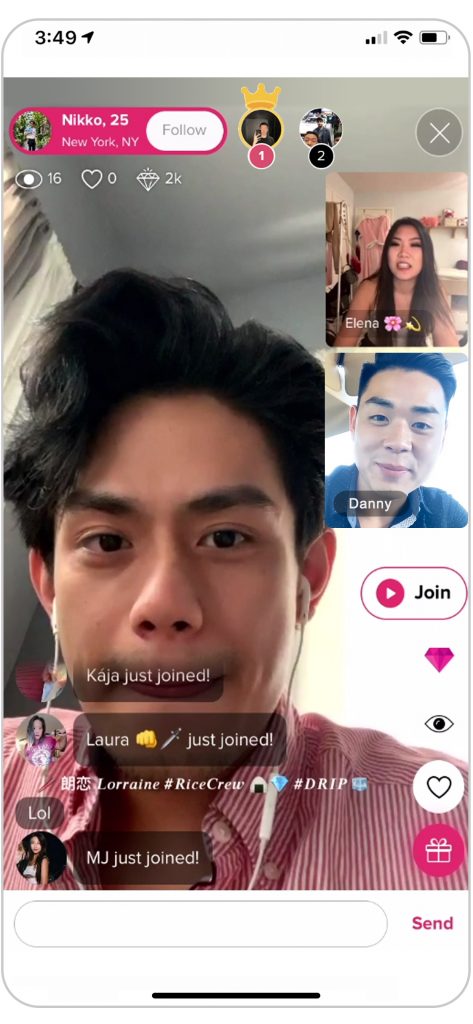 4) Virtual Workout (Peloton, mirror)
Since the gyms are still primarily closed and we are forced to be couch potatoes, it is safe to say that most of us have been eating more than usual!
However, with new fitness technology equipment such as Peloton and Mirror, training at home has never been so convenient and fun.
These fitness equipment allow you to connect your phone through an app to choose the type of workout you want to do.
You can use this "excuse" to do something active and fun, or get back in that six-pack abs!
There are many virtual workouts options, but make sure to choose a training program that you and your date can handle.
If you are not entirely sure what type of workout to do, then go with Yoga. You can never go wrong with Yoga!
5)

36 Questions That Lead to Love Virtual Date
Based on a 1997 SUNY Stony Brook research, psychologist Arthur Aron studied whether two perfect strangers could have their intimacy accelerated by having them ask each other 36 selected personal questions.
These questions have a reputation for making people fall in love.
Hmm… why not put this "experiment" to the test? It worked for these couples on Jubilee. 
Granted, we are not able to meet in-real-life (IRL), virtual dating technology is good enough to have an HD view of your date!
Have each other prepare a pot of hot tea and some tasty sweet teas on a Saturday afternoon, and start connecting with your date.
6) Do your own Fashion Show

virtual date
Fashion represents who you are.
You can learn a lot about your date by the way they dress!
Having a fashion show date will allow you to get creative, put on your best clothes, and show what you are really about.
If you want to spice things up, you can do theme fashion show challenges!
Our favorite fashion challenge is the thrift shop style challenge, where you need to pick random outfits from any local thrift store and make it look as dope as you can! 
Here are some other fashion theme challenges that you can partake with your date
SwimWear
Nerdy
Classy
Fashion Forward
Preppy
Athleisure
7) Challenges. Ex; Cinnamon Challenge
Challenges are amusing and fun because they are silly!
If you are looking to challenge your mind and body hilariously with your date, then doing some fun challenges together may be the perfect idea for a virtual date.
Make sure that you choose a challenge that won't result in any injuries or weird discomfort! Some of those challenges may include
The Ice Bucket Challenge
Cinnamon Challenge
Smoothie without a straw challenge
Drawing BlindFold
Memory game Challenge
Brain Freezer Challenge
For more challenges check out the link below.
https://www.stylecraze.com/articles/challenges-for-friends/
8) Cook together
It's hard to look sexy as you eat, causing virtual dinner to be a bit unflattering.
However, cooking always looks sexy no matter what skill level you may be.
It is a great way to bond on a virtual date.
You can cook your favorite meal that you have been practicing for a week to impress her, or you can be a bit more adventurous and do a recipe swap and see how things turn out.
Don't forget to record your first bite via video chat to see immediate reactions.
If you are not a master chef, try to cook breakfast since it is the most important and simplest meal anyone can prepare.
You can never go wrong cheffing up your favorite Frosted Flakes or Oatmeal. 
Check out the link below for easy breakfast recipies.
https://food52.com/blog/17422-36-savory-weekend-breakfasts-for-those-who-prefer-salt-to-sugar
9) Show each other neighborhood (take a walk together virtual date)
We are all products of our environment! Our neighborhood may affect the way we communicate, our mindset, and our views of the world.
Showing each other neighborhood will allow you and your date to get to know each other in a fun and intimate way.
This date can be broken up into themes too, one day you can show your favorite coffee shops, the other day you can show your favorite places to take walks, etc. 
Interesting neighborhoods examples
New York City
The Real "

Little Italy" – Bronx NY

Chinatown – Flushing Queens

Williamsburg (aka Hipster Town) – Brooklyn
Los Angeles
Santa Monica
Koreatown
Art District
Texas
Preston Hollow
Lake Highlands
M Streets
10) Virtual Masterclass/learning something together!
The couple that learns together stays together!
Learning new skills with someone is an excellent way to strengthen your bond.
Maybe you and your date have similar interests that you will like to learn more about, perhaps you and your date work in the same field and want to be more competitive together.
Whatever the case is, there are many resources to learn new things such as, Masterclass, Udemy, Skillshare, and Coursera.
Why only have a date when you can have a study partner too!  
Classes you can take together:
Style and Fashion
https://www.masterclass.com/classes/tan-france-teaches-style-for-everyone
2. Self-expression and Authenticity
https://www.masterclass.com/classes/rupaul-teaches-self-expression-and-authenticity
3. Conversation and communication
https://www.udemy.com/course/communication-and-conversation-skills
4. Emotional Intelligence
https://www.udemy.com/course/interpersonal-relationships/
11) BONUS: Meetup with your date with restrictions
If the desire to meet your date in person is insatiable, why not plan for a safe trip away from people instead?
Just make sure both of you have masks and practice proper social distancing guidelines to minimize your risks.
Here are some easy date ideas that are safe and where you can avoid the crowds.
Picnic / Walking in the park
Hiking in upstate New York
Kayaking
Fishing
Biking
Drive through movie spots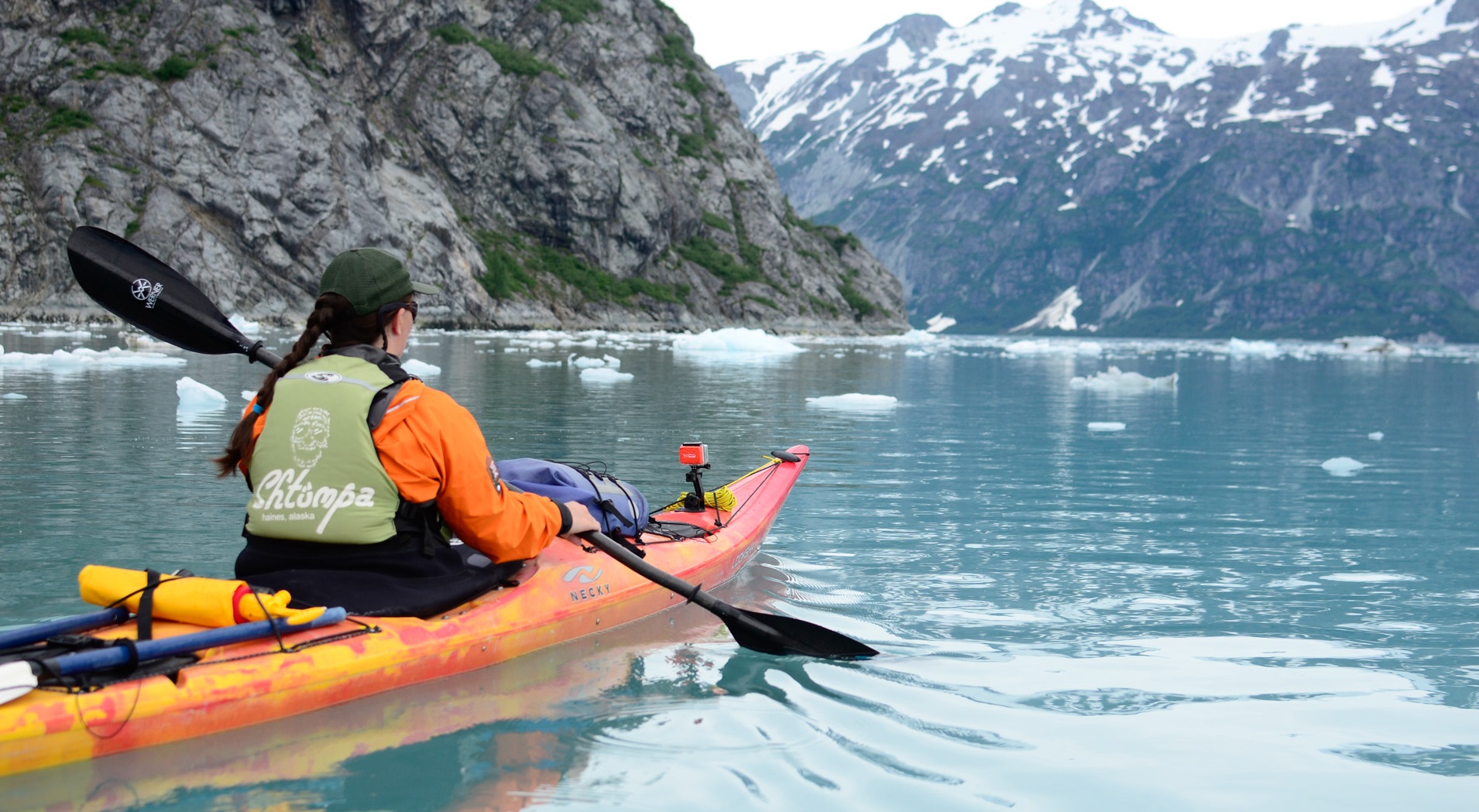 Check back our blog for dating advice and learning that you can use to improve your dating life and find the one that connects with you on a deeper level.